What is RFID Programming for Small Business?
One Click Inventory
Talk to you iPAD, SMS, Email, Cell Phone
Security Systems with Drag and Drop Setup
Instant Security for Transportable Assets
Radio Frequency Identification (RFID) is a technology that uses a sensor, called Reader, that can sense reflected radio waves from special tags, or read powered signals. Tags have a unique ID and thus are used for inventory, security and in payment systems, you've likely experienced RFID at gas stations, stores, libraries and toll booths.
PRICES COMING DOWN We are now able to build cost effective solutions. We have our own hardware to match our software, perfect for small business applications.
MOPHILLY SMARTS We bring to RFID our broad and deep skills set.
Beautiful interface design with Drag and Drop, User Settings, One Click functions
Data linking and management
Robust, modern, extensible, platform independent
Mobile Device Interfaces
Analysis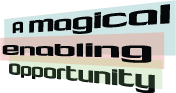 TELL US We're happy to talk about how our RFID tools can rock your world. This really is a magical, enabling technology opportunity that can empower a small business. Contact us here.
LINKS
History of RFID -PDF format http://autoid.mit.edu/pickup/RFID_Papers/008.pdf
Wikipedia http://en.wikipedia.org/wiki/Radio-frequency_identification