Get an iPad for Free!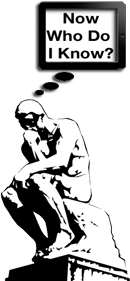 For each qualified referral that leads to an accepted contract for Mophilly services worth $10,000 or more, we will send you a new iPad 2. Not only that, we will tell all our friends how great you are!
Can you think of someone, business or agency that needs our services? Please look over our website to check out our skill sets and services. Our hot projects include iPhone programming, dynamic web sites and applications, powerful enterprise applications, and RFID Tag applications, to name a few.
Don't need another iPad? Perhaps some free consulting would be nice. Let's talk and see what works for you.
[button link="https://www.mophilly.com/referral-form/" color="silver"]Yes, I've Got a Referral[/button]
RULES & RESTRICTIONS
What would an offer like this be without a few "ands" and "buts" ?
iPad Giveaway program is for a limited time only.
Referrals can be friends, family, neighbors, or business associates. Contacts at companies are welcome as long as they know who you are, and are willing to be contacted.
You may submit as many referrals as you like, but duplicates will not be accepted.
Limit one iPad per referral. That said, you can submit as many referrals as you like, for  a chance at more than one iPad.
First-In Referral Rule: If Mophilly receives the same referral from more than one person, then only the referral with the earliest submission date will get the credit.
If Mophilly Sales and Marketing has already contacted the referral, then your referral is not the First-In Referral, and is not counted toward the gift. However, the boss said that if he decides that your referral helped to close a deal, you are in!
Mophilly Technology Inc. shall determine, at its sole discretion, whether any particular referral qualifies for this offer.
To qualify for the iPad or other gift, a referral must enter into, or directly influence the acceptance of, a contract valued at $10,000 or more, within 12 months of the submission.
Open to anyone, except where prohibited by law.
Apple's delivery time may vary. Please allow up to six weeks for delivery within the continental United States. You will be advised of the estimated delivery time to addresses outside the continental United States.
[button link="https://www.mophilly.com/referral-form/" color="silver"]Yes, I've Got a Referral[/button]