Mophilly™ is a premier full-service software collaborative that bundles resources and advanced processes to provide you the best value solution. We build custom business software, mobile apps and products using Rapid Application Development tools and the Agile Development Model.
We provide services, including hosting, customization, training and systems analysis. We market our own products. Consulting and designing for other software developers is also a mainstay.
FULL SERVICE Mophilly™ builds custom business applications, software products and provides an array of services. Mophilly™ offers a unique package of sophisticated business practices and analysis, project management and advanced technical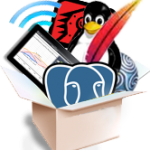 skills for enterprise and mobile software development, as well as consulting and designing for components for other software developers, are our mainstay. We provide for you, as needed: training, data administration, hosting, customization, consulting on processes, IT and in-house development. We are expert at upgrading legacy systems and integrating diverse legacy data and systems.
CULTURE Mophilly™ clients enjoy our friendly, personal manner. Our engineers and architects are selected for their technical prowess, as well as their communication skills. We believe collaboration produces faster, focused, affordable solutions. The Agile Development Model helps us partner in attaining your goals. We believe in the value of our long term client relations.
MODERN As a lean company, we deploy resources as needed and focus on intelligence, appropriateness, research and thoroughness. We build solutions that are scalable, mobile and useful. Our engineering skills are centered on the powerful Rapid Application Development system called OMNIS Studio along with the Agile Development Model. We help companies grow with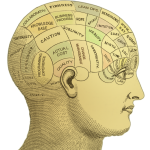 leading technologies such as the iPhone, AJAX, integrated databases, and web services. But we develop apps with .NET, Java, Mobile, iOS, Android Ð see Skill Set for a deeper view of our capabilities.
EXPERIENCED Established in 1998, Mophilly collaborators include physicists, UI specialists, and business owners. An early adopter of modern technological innovations, our team includes skilled people in Australia, Canada, Europe, Mexico, and the United States. Mophilly is a privately held company based in Southern California.
INDUSTRIES Our work involves a wide range of industries, including mineral, oil and gas management, manufacturing, real estate management and investment, as well as accounting and inventory management.We have extensive experience with the performing arts community and the advertising industry. With a focus on lowering the cost of technology, we combine the techniques and lessons learned developing enterprise database applications to create affordable and reliable solutions. The n
et result is lower cost of operation, adding significantly to your bottom line.
MORE INFORMATION Feel free to contact us by telephone at (619) 296-0114 or fill in our request form.