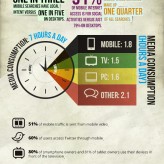 If you aren't selling your products or services via a mobile channel, it's time to catch up. According to a recent infographic by Super Monitoring, 57% of users say they won't recommend a business with a poorly designed mobile website. Why is this relevant to your business? Well, according to the same source, 52% of tablet users now say that they prefer to shop using their...
Read More
Jacques Zemron will demonstrate the Molu Software Update service to the French Omnis Developers meeting under way today and tomorrow. Molu Software Update is a web service that provides quick and timely updates of applications written in Omnis Studio from TigerLogic. The service enables the applications to add and update code, database and related files, as well as providing the developer with...
Read More
Alan has been working hard on upgrading his application to Omnis Studio v5, which is all unicode. Part of this effort is to update the Omnis Data Bridge Administration Tool to support Mac OS X Lion. You can download the latest by logging onto the issue tracker. Once there, set the Project Selector to the ODB Admin Tool project, and click on Docs. Add comments and questions to issue 2474. Add new...
Read More
The ODB Admin Tool is a software module for applications based on the Omnis Studio development kit. It provides a tidy user experience for those using the built-in Omnis database technology in a multi-user setting. The project is open source, but development is privately managed. In the past we asked developers to pay US$300 if they deployed it. Over time it became clear that the requirement...
Read More
Arizona's most eclectic book store selected Mophilly to elaborate the company's unique customer loyalty system, built upon their legendary customer service. We delighted to be invited to work with the great staff there. if you have never been to Bookmans, make time for a visit. You won't be...
Read More