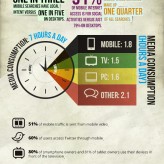 If you aren't selling your products or services via a mobile channel, it's time to catch up. According to a recent infographic by Super Monitoring, 57% of users say they won't recommend a business with a poorly designed mobile website. Why is this relevant to your business? Well, according to the same source, 52% of tablet users now say that they prefer to shop using their...
Read More
Jacques Zemron will demonstrate the Molu Software Update service to the French Omnis Developers meeting under way today and tomorrow. Molu Software Update is a web service that provides quick and timely updates of applications written in Omnis Studio from TigerLogic. The service enables the applications to add and update code, database and related files, as well as providing the developer with...
Read More
Alan Schmidt, technical master mind behind Connected Accounting, selected Mophilly Technology as a prime development partner for his company's mobile initiative. The preview of the first modules received very positive feedback at the MacWorld show in January 2011. For more information about Connected Accounting, please visit the AccountTek...
Read More